AgEBB-MU CAFNR Extension
Green Horizons
Volume 25, Number 1
Winter 2021
Conservation Planning with NRCS
Joe Alley , NRCS State Forester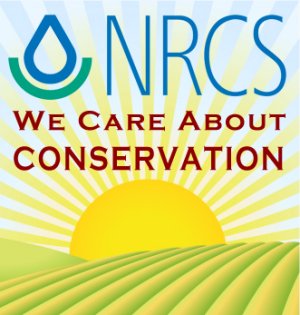 Photo credit: NRCS
Over the last several years, Green Horizons has made a strong effort to make readers aware of opportunities available through USDA conservation programs. This has included dedicated funding for agroforestry practices through EQIP (Environmental Quality Incentives Program) administered by NRCS (Natural Resources Conservation Service), signups for CRP (Conservation Reserve Program) administered by FSA (Farm Services Agency), forest and wildlife habitat improvement opportunities offered in EQIP and CSP (Conservation Stewardship Program), and regionally targeted programs such as RCPP (Regional Conservation Partnership Program) and JCLRP (Joint Chiefs Landscape Restoration Partnership). Did you catch all of that? Do you remember all of the details about these programs, application deadlines, etc.? My NRCS career is old enough to vote and I can't remember all of these details. Programs change from year to year. How do you keep up?
The key to keeping up with programs is to focus first on CONSERVATION PLANNING and let the programs fall into place after. While our programs have annual application deadlines, you can apply at any time. By planning up front though, you will be better positioned to make decisions and take advantage of programs as they become available. NRCS staff and our partners are trained to be conservation planners - to work with private landowners and help them identify and solve problems on their land using conservation practices. In NRCS lingo, problems are referred to as "resource concerns". Once resource concerns are identified, then a conservation plan is developed, which identifies planned conservation practices and site-specific requirements (seeding rates, number of trees to plant, acres to burn, designs, etc.). These plans are then used to support conservation program applications.
In the case of forestland, we take conservation planning a step farther and start with a Forest Management Plan or Forest Stewardship Plan (essentially the same but administered by different agencies).
These are in essence conservation plans developed by foresters who are trained to identify resource concerns on forestland and recommend forestland-specific conservation practices. Among other things, these Plans will divide a wooded acreage into manageable units (stands) and prioritize practices based on forest conditions and landowner objectives. This is a huge benefit for forest landowners, many of whom have trouble "seeing the forest for the trees" and don't know where to start their management activities. Additionally, NRCS requires a Forest Management/Stewardship Plan to be developed prior to receiving financial assistance for implementing forest management practices. There are several avenues to find a forester to develop a Plan, including working with a Department of Conservation Forester. Another option is to utilize NRCS EQIP funding to hire a Forestry Technical Service Provider to develop a Forest Management Plan.
USDA conservation programs offer great opportunities to private landowners. But don't wait for the next program application deadline. Be proactive and contact your local USDA Service Center sometime soon (find your Service Center at https://www.nrcs.usda.gov/wps/portal/nrcs/mo/contact/local/). Let them know that you would like some help with "enter-your-problem/resource-concern-here" and that you are interested in any programs that may be available to you. They will be happy to help!